This a guest post by Bridgett Kidd, MPH, RD.
Food companies have many tricks for convincing parents that kid-targeted junk food is healthy.  Chocolate-filled granola bars packing nearly 3 teaspoons of sugar and only 1g of fiber are marketed as "whole grain goodness" on the go.  Yogurt cups with nearly 7 teaspoons of sugar in a 6 oz. portion tout their high calcium content.  Among the biggest fallacies in packaged food for the health conscious parent has been the fruit snack.  Granted with a health halo since their introduction in the 1980's, these sugary snacks appeal to parents for their fruity sounding names and portability.  And because they are pretty much glorified candy, kids can't get enough!
Most fruit snacks have never been within a hundred mile radius of an actual piece of fruit.  Sure they might contain a little fruit juice or may have been fortified with vitamin C, but they lacked the fiber that whole fruit contains. That is, until now.
The Fiber One brand has been notorious for spiking normally fiber-less foods such as yogurt, cookies, and cottage cheese with chicory root and corn fiber to increase the number of fiber grams per serving.
Their latest effort: Fruit-shaped, fruit flavored snacks. The Fiber One website claims these snacks are "another delicious way to get fiber, the whole family will enjoy!"  With 3g of fiber per serving and 100% daily value of vitamin C, could these little pouches really be a decent snack for kids?  Let's take a deeper look.
The ingredient list looks like this:
Fruit Juice Blend from Concentrate (pear, apple), Sugar, Corn Syrup, Soluble Corn Fiber, Modified Corn Starch.  Contains 2% or less of: Fruit Pectin, Citric Acid, Vitamin C (ascorbic acid), Dextrose, Sodium Citrate, Malic Acid, Vegetable Juice, and Fruit Juice Added for Color, Sunflower Oil, Potassium Citrate, Natural Flavor, Carnauba Wax.
Although the first ingredient comes from fruit, fruit juice concentrate with the natural fiber removed equates to sugar.  This means that the first 3 ingredients are sugar or sugar equivalents.  This isn't surprising, considering these tiny 23g pouches each contain 10g (2.5 teaspoons) of sugar.  If you do a little math, this means Fiber One fruit snacks contain nearly 50% sugar by weight!
By the fourth ingredient, we finally find the soluble corn fiber used to give these snacks their 3g of fiber per serving. Do added fibers like soluble corn fiber carry the same health benefits as those naturally found in whole fruits?  Not exactly.
Research shows that all fibers are not created equal.  Processed foods often contain added isolated fibers, which are removed from grains and made into powders.   These fibers, which can include oat fiber, soy fiber, or the corn fiber included here, have no proven health benefits. Combined with all that sugar, and you'll still see the same drastic increase in blood sugar and insulin that you get after eating gummy bears.  Having any sort of fiber as an ingredient just gives companies a chance to boast.
These fruit snacks are so far from fruit, the Fiber One company itself made sure to add a tiny disclosure on the package that states, these fruit flavored snacks "are not intended to replace fruit in the diet." Too bad most people will never notice that statement hiding behind the giant health claims on the front of the package:
3g of fiber per serving
Made with real fruit juice
100% DV of Vitamin C
Colors from natural sources
Fruit snacks blur the lines between candy and real fruit, and can easily take the place of whole fruit in the diet.  Kids can't get used to the many textures and tastes of fruit if they are used to overly sweetened, chewy, fruit snacks.
Bottom line: Fiber One fruit snacks are just good marketing.  Choose nature's portable snack instead: Whole fruit.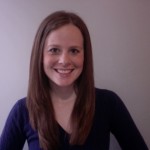 Bridgette Kidd, MPH, RD is a registered dietitian and nutrition policy advocate based in Columbus, OH. She has contributed to several local, state, and federal policy initiatives aimed at increasing access to healthy food and physical activity.  Her research and advocacy efforts focus on the impact of food marketing on diet choices, nutrition and health.  Visit Bridgette's blog, Edible Progress or follow her on Twitter .
Sources:
Position of the American Dietetic Association: Health Implications of Dietary Fiber