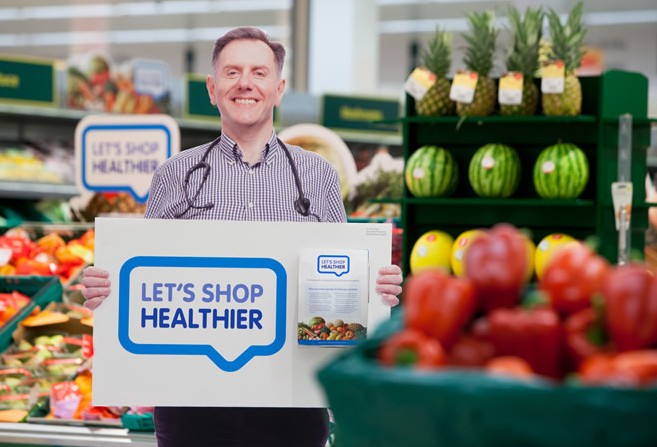 People listen to their doctor. To any doctor. If the doctor is at the supermarket and tells them to buy more veggies, people oblige. In fact, the doctor doesn't have to say anything, he simply holds up a sign. Even better, the doctor is a cardboard cutout!
This scenario is taken from Morrison's, a grocery chain in the UK. And it worked! Veggies saw a 20% increase in sales.
Can you imagine this happening here in America?
May we suggest Beyonce or Katy Perry instead of a doctor. What do you think?