This a guest post by Bridgett Kidd, MPH, RD.
Vita Coco, a top-seller of coconut water, recently launched a new line of beverages the company claims are 'formulated especially for kids age 2-8. Similar to the brand's regular line, Vita Coco Kids comes in a variety of flavors including Apple Island, Paradise Punch and Very Cherry Beach.
Aside from the 'kid-friendly' names and cartoon animals on the packaging, what makes these products so perfect for children? Well, apparently – sugar.
While the rest of the Vita Coco product line is classified as 100% juice (including the flavored varieties which contain juice reconstituted from fruit purees), the new kids line is made with only 50% juice.  According to the ingredients list, the other 50% is comprised of filtered water, 'natural fruit flavors' and sugar.   Kids age 2-19 now consume 7 trillion calories in sugary drinks each year, and studies have shown that these drinks increase the risk of obesity, diabetes and heart disease.  As a company targeting health-conscious consumers, you would think Vita Coco would know better.
A website has been developed specifically for the new line, where the company makes sure to inform buyers that the kids beverage contains 'no high fructose corn syrup' and 'no artificial sweeteners', but they fail to mention the added sugar or the fact that these products are considerably different from the brand's regular varieties.   Customers that have come to know Vita Coco as a beverage option made of 100% juice with low natural sugar content, and high levels of potassium (an electrolyte), could easily be mislead into thinking the kids version has the same qualities.  But, 50% less juice means 50% less potassium (leaving only 200 mg per 6 oz. serving). A glass of water and a banana (averaging 420 mg of potassium) would provide far better hydration and more nutrients, without the added sugar.
Unfortunately, Vita Coco's deceptive marketing and labeling practices don't stop there.
While researching the company's regular line of products for comparison, I noticed that one of the flavors (Tropical Fruit) actually contains evaporated cane juice (a slightly less refined form of sugar).  This might not be a problem for some consumers, except this variety is still labeled as 100% juice.   As it turns out, the FDA issued guidance for industry on this particular practice in 2009, stating:
"FDA considers such representations to be false and misleading because they fail to reveal the basic nature of the food and its characterizing properties.  Sweeteners derived from sugar cane syrup are not juice and should not be included in the percentage juice declaration on the labels of beverages that are represented to contain fruit or vegetable juice."
Looks like Vita Coco missed this advice, or maybe they are just hoping these practices go unnoticed.  Considering this isn't in their first offense in misleading labeling practices, I'm surprised they aren't being more careful.
UPDATE – We have been contacted by Vita Coco: 
"Unfortunately, there was an old nutrition facts panel on Vita Coco's website, specific to the Tropical Fruit flavor, reflecting a 2011 formulation. There is no evaporated cane sugar in any products, and Tropical Fruit was the only Vita Coco product to contain cane sugar, at that time.  A new formulation of Tropical Fruit was formulated over a year ago without cane sugar and that is the beverage sold today. All products are regulatory compliant and have been reviewed by Vita Coco's marketing and regulatory team multiple times prior to production and roll-out."
The bottom line: Don't let strategic marketing tactics and deceptive labels fool you.  100% coconut water can be a naturally sweet treat with fewer calories than other fruit juices, but it is not a super-drink as the marketing suggests.  Coconut water with added sweeteners like sugar, cane juice and even fruit juice, is no different than other sugary drinks.  For both children and adults, plain water provides the best hydration.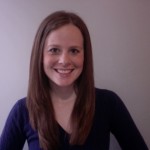 Bridgette Kidd, MPH, RD is a registered dietitian and nutrition policy advocate based in New Haven, CT. She works as a research assistant at the Rudd Center for Food Policy and Obesity at Yale University, focusing on the impact of food marketing on dietary choices, nutrition and health.  Learn more about Bridgette by visiting her blog, Edible Progress.