You've heard of healthwashing . . . but welcome to the latest trend – oatwashing.
Oatwashing: Taking a mostly unhealthy product, adding the word oatmeal to its name and watching the sales roll in. See: Kellogg's Pop Tarts Oatmeal Delights.
With less oat flour than all other flours combined and grand total of "less than 2%" of whole grain oats, it's a wonder Kellogg's gets to use the word "oatmeal" in the product name.
But is this healthier than regular Pop Tarts?
Actually, yes, but it has little to do with the oat flour and the oats. It has more whole grains flour than white flour, no artificial colors, 3 grams of fiber per serving and significantly less sugar than other versions of Pop Tarts.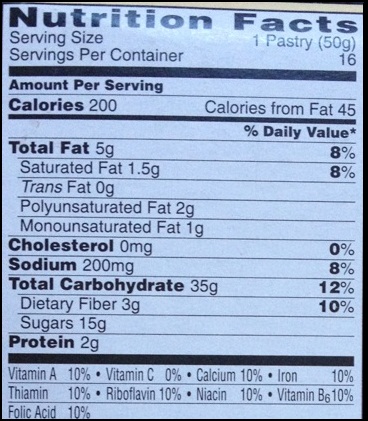 But don't go eating it just now! This oatwashed toaster pastry is still full of controversial ingredients, such as TBHQ, DATEM, and sodium stearoyl lactylate.
Our take: if this product gets someone to stop eating regular Pop Tarts, that's a movement in the right direction. Our motto is "Eat a bit better" and this is better than most other Pop Tarts products.
However, if you don't normally eat Pop Tarts, this oatwashed toaster pastry is certainly no reason to start.