We've been working hard on improving the information we provide about products. There are some really cool changes on our website that I'm happy to announce.
Starting today, registered users can see a personalized nutrition label for over 200,000 unique products in the Fooducate database. Nutrient values that are exceptionally good / bad will be marked with a green check mark / red exclamation.
We also so you the full ingredient list, because nutrient listing tell only half the story.
To see this product information, you need to sign up or log in to the fooducate website. You can also opt to register by connecting through facebook.
This is what the personalization screen looks like:
Another benefit of being a registered user is that you can see sync product view history across your mobile Fooducate app and the web. Make sure to be signed in both on your iPhone/Android device AND on the web with the same account credentials.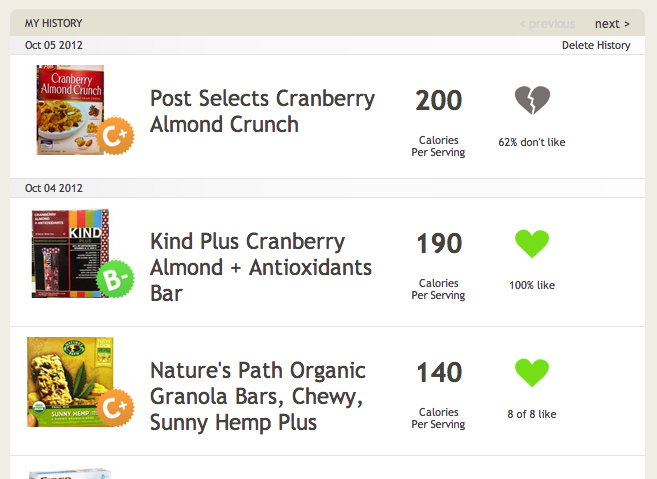 Please give the new features a spin. What do you think?
We'd love your feedback…