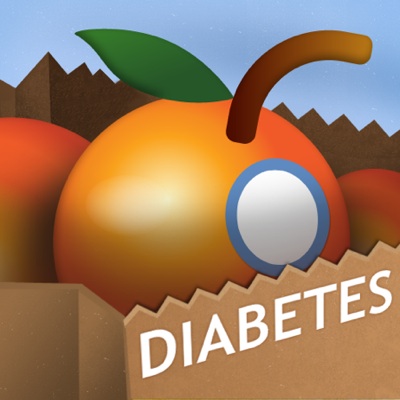 Fresh out of the oven is our latest app – Diabetes Nutrition by Fooducate. The app is available NOW for iPhone. We've developed this version of the award winning Fooducate app to allow people living with diabetes to make healthier food choices with their specific needs in mind. As with the original Fooducate app, you use the camera on your phone to automatically scan the barcode of a food product. The app instantly shows you information you need in order to make a decision – buy or put back on the shelf.
The diabetes nutrition app grades the product for you (A, B, C…), provides essential information, and offers healthier alternatives. The grades are personalized to your profile (hence the PERSONALIZED symbol above the letter grade). For each product, the app displays its net carbs and serving size. These two parameters are a strong indication of how your blood glucose will react when you'll eat this food. Of course, many additional factors come into play, such as the other foods you are consuming at the same time, medication you took before the meal or right after it, etc…
By clicking on any of the bullet point "headlines" the app shows you a more detailed view of the product including a personalized nutrition label with daily values matching your profile.
You can also read more in depth explanations of each of the bullet point headlines.
When you launch the app for the first time, you'll be asked to fill in some basic information that will help us customize our information just for you.
You can always update this information in the settings screen:
Please try the app and let us know what you think.
Get Fooducated: 
iPhone App 
Android App 
Web App 
 RSS or 
 Email
Follow us on twitter: twitter.com/fooducate on facebook: facebook.com/fooducate